Viral news
CSK Fans Create a Whistle-worthy Commotion at Central Railway Station with Special Train Arrival!
Fans of CSK rode the "Whistle Put" Express train into Chennai to catch the IPL game, and the terminal at Chennai Central was shaken by the train's loud whistle.
Today, at the Chepauk Stadium, the 41st league encounter between Chennai and Punjab will be played. This match will take place during the 16th season of the Indian Premier League.
In this particular instance, the management of Chennai Super Kings has collaborated with Southern Railway to put together a unique train excursion referred to as the Whistle Potu Express for the benefit of the fans who will be attending this game.
The management of the Chennai club put on a match for the fans of the South District so that they may watch today's action. Because of this, 750 individuals who were chosen through a lottery will be provided with the opportunity to see the match between the Chennai Punjab teams in Chennai for free.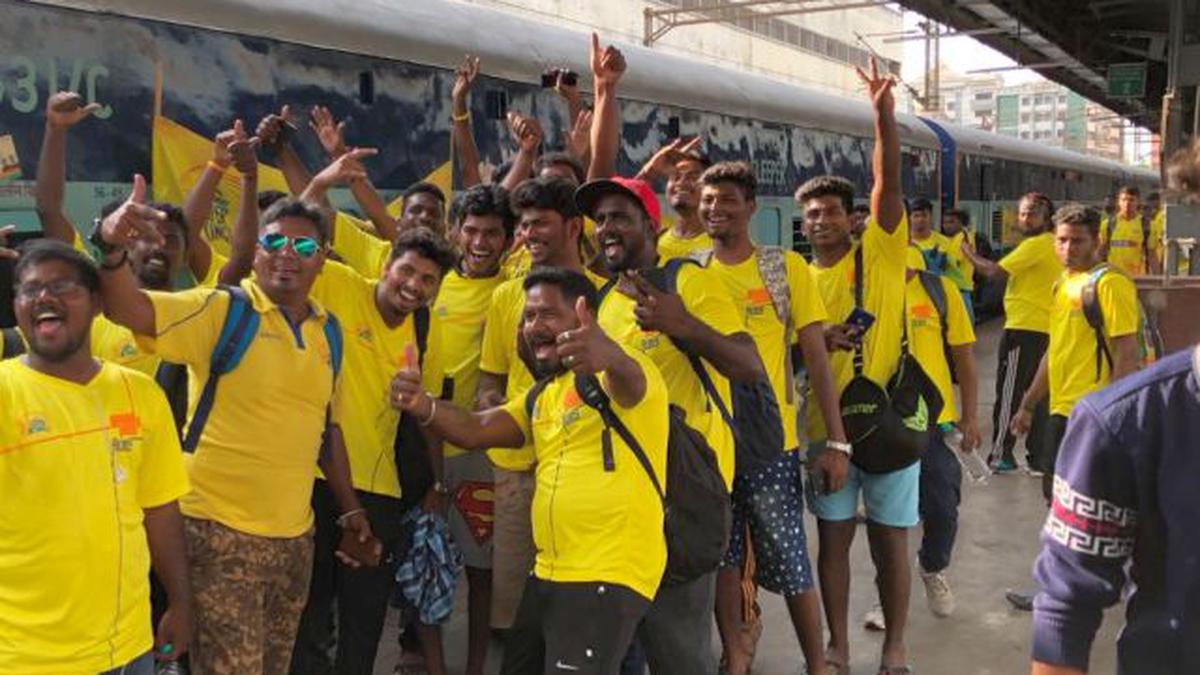 The Whistle Bodu Express is a special train that departed Kanyakumari on the 29th of April, which is yesterday, and arrived at the Chennai Central Railway Station after travelling through Tirunelveli, Madurai, Dindigul, and Trichy.
These supporters who came by Whistle Bodu Express have had their travel costs, meal costs, and lodging costs covered by the management of the Chennai squad. In a similar fashion, they were provided with match tickets and T-shirts representing the Chennai squad before being transported to the venue to attend the game.
Fans living in Katakodi, which is located in the state of Tamil Nadu, will have the opportunity to watch live CSK matches thanks to an initiative taken by the Chennai Super Kings team in partnership with Southern Railway.
In 2018, a similar special train was organised to transport supporters from Chennai to Pune. It began its journey in Chennai. Tonight, this train will depart from Chennai and arrive back in Kumari.
While this was going on, Mahendra Singh Dhoni, captain of the Chennai team, won the toss for the match against the Punjab team, and he elected to bat first.